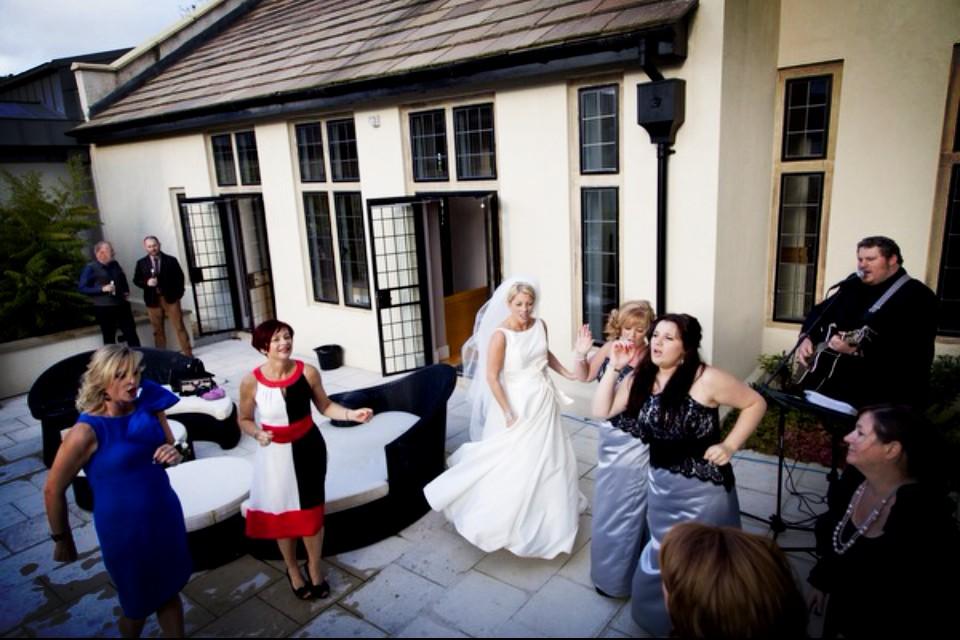 Wedding Singer
A popular new take on Weddings is to have a singer/ musician at a drinks reception or a singer/guitarist through the meal.
I have played weddings now all over the northwest- Wrightington County Club, Wigan Cricket Club, Malmaison Manchester, Village Hotels, - as long as there is a corner and a power point I can play for you.
The equipment I use in unobtrusive and I literally fit in a corner- not too loud and play what ever style you would like to hear- even learning that special track for your entrance into the room or before the speeches. I have even been asked to play during the speeches songs as jokes and fillers for the best mans speech- James Bond theme is becoming very popular!!
I am fully legally protected as a member of the Musicians union with liability insurance.
pic courtesty of www.ashtonphotography.co.uk